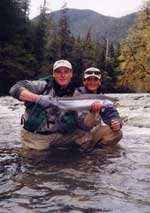 A Tofino Update
By Jason Mohl
The summer of 2006 can now be officially dubbed the "drought in a rainforest" summer! The dry summer weather provided many great days on the ocean and at our beaches, but it also impacted our local water supply levels, and with construction yet to commence on our new reservoir, Tofino started to run out of water. During the last week of August, water conservation in Tofino became a top news story across the nation when businesses were asked to close in order to maintain water levels for fire protection and residential use...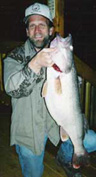 Munck's Monstrous Momma
By Gregg Munck
Arizona's State Record Walleye I've never met a fisherman who was superstitious. But if you were to ever run into one, they have some interesting rituals. Some have normal quirks like a lucky hat, shirt, or lure. I've seen them toss coins into the water before the start of a tournament. Others might wear the same underwear if they are doing well in a three-day tournament. Or some might do silly things like put a penny in their shoe and many fishermen carry a lucky horseshoe in their boat. Do any of these shenanigans really work? I don't know but I am guilty of the last two mentioned.........

R-C Rebound
By Tom Lester II
Like many lakes across the country, our own Richland-Chambers has gone through a transformation of sorts over the past several years. Ask any of the folks you know that might spend time on the lake and I'm sure they will tell you how different it looks compared to when it opened to the public.........

Transition Walleyes
By Gregg Munck
Well another year is coming to an end. The days are shorter, nights much cooler. And the leaves have turned. Most outdoorsman can no longer hear "the call of the wild" and they have given into the call of the recliner and football games. Before you decide to put that last rod and reel in storage for the season. You might want to consider an early winter fishing trip.........

Remembering Our Heroic Outdoorsmen
By Tom Lester II
As an avid bass angler, this is the time of year I start getting mentally prepared for the upcoming months when bass fishing reaches it's pinnacle. In fact, I'm getting down right excited. For me, there's nothing like shallow water bass fishing during the spawn in the spring. It's explosive and exciting........

"A Simple Word of Advice!"
By Dennis Bryant
Sooner or later, everyone that fishes tournaments; "hits the wall" and loses control over big-tournament situations at the worst possible time. Maybe this article will help you eliminate that possibility ~ before it happens! "John Doe" wrote an email to me about a week ago, and said that he "had just had the opportunity of a lifetime, and blew it!" He said that he "wanted to go home after the second day of a four-day circuit-finals tournament; because everything he was doing was going wrong......

"Dock Talk"
By Leo Watson
I have been wondering for the last couple of weeks or so what subject to do my next article on. Well as I am sure you are aware of there is a lot that can written about bass fishing. I always try to do something a little different. I want each of my articles to mean something to each individual angler and inform them about things that can make a difference in their success rate......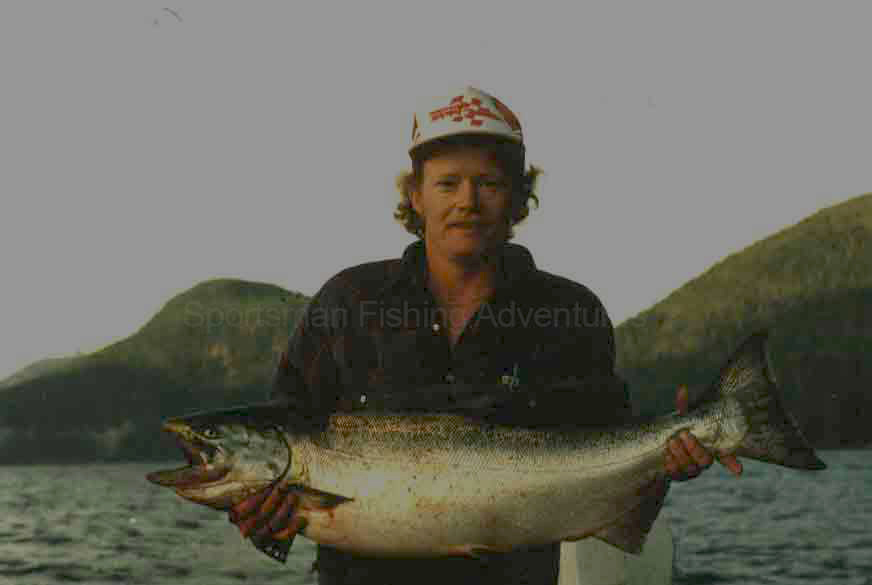 Spring Halibut Fishing Techniques
By Paul Smith
Early spring is the time of the herring spawn on the west coast of Vancouver Island, and all the predator species move in to feast. The salmon, rockfish and halibut will move in shore to gorge themselves on the abundance of bait fish that are present. The killer whales, seals and sharks will also move in to take advantage of the large numbers of salmon, rockfish and halibut that are milling around the spawn. Such is the cycle of Mother Nature's food chain where everything depends on something else for survival.....

Do your Homework!
By: Charles Stuart
Just for the record, this is NOT a parental guide to getting the kids to do their homework, as I gave up on that idea a long time ago! The "homework" in question concerns the work required prior to a tournament or a day on the water, if you plan to catch fish.........

"PHD in Bass Fishing"
By Bob Popp
Bass fishermen today have more information available to us than ever before. With so much information, how can someone absorb it all? You can't! You have to have some method of organizing this information. I will go over some of my methods of organizing this information. Some of my methods are simple and some I take to the next level........

The Big Bass Bite, Rocks at Night!
By Gregg Munck
If you are looking for an exciting and truly memorable fishing adventure that you won't soon forget, I would suggest that you schedule a bass fishing trip under the cover of darkness. I can't even remember how many years ago that I started launching my boat into the still of the night.........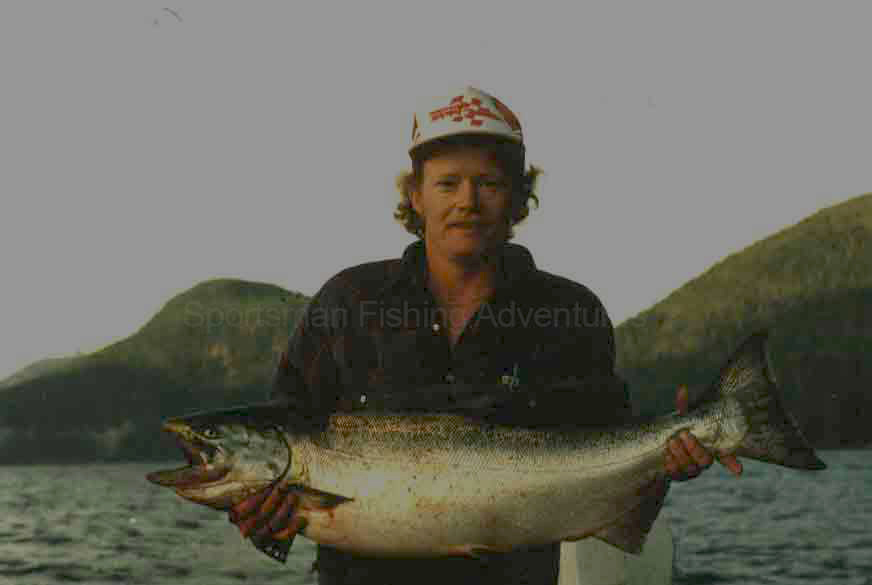 Using Downriggers to Find the Fish
By Paul Smith
When trolling with downriggers, you can always control the depths at which you fish thereby increasing your chances at catching fish. I like to start out with two rods per downrigger when the fishing is slow and I'm trying to find the depth they're holding at.....

"Hook Placement "
By Leo Watson
I know what you are thinking, how hard can it be to rig a hook in the bait properly? That in itself is a completely different subject. That is not what I'll be talking about in this article. When I talk about hook placement within this article, it will be about the placement of where the bass is hooked, and what it can tell you. Actually the idea for this article was conceived while at a personal appearance earlier in the year.......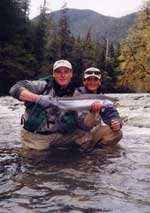 West Coast Vancouver Island Spring Opportunities
By Jason Mohl
Breaking free from the grasp of another West Coast winter has many positive effects on the people that inhabit and enjoy "life on the edge" The surrounding environment continuously reminds us of the seasonal changes, currently showing marked advances into more spring like conditions. For many of us, these natural reminders automatically turn our thoughts to the different fishing opportunities once again available for us to enjoy...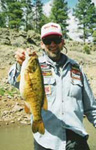 JERKBAITS + WATER = MONSTER FISH
By Gregg Munck
When you're searching for larger than average size fish, increase your odds by using the correct tools. Jerkbaits are an extremely versatile lure, and they have the attributes that interest many species of fish. Floating, suspending, and countdown models are available in many different styles, sizes, shapes, and colors. Then you have to decide if rattles are required. So how do you pick the right lure.........

"Hooking Up and Staying Hooked"
By Tom Lester II
Last month while fishing in the FLW Outdoors Texas Tournament Trail championship tournament on Lake Ray Hubbard, I learned a valuable lesson about hooks. On Saturday and then again on Sunday, I lost fish during the tournament that looking back, probably cost me placing high enough to earn a check in the tournament. It wasn't until I returned home, thinking back on what I could have done differently in order to place higher that I realized one of my errors. I was using the wrong hook for the type of fishing I was doing......

"Finding Your Way Home"
By Tom Lester II
I can remember the first time I took my boat out on an unfamiliar body of water for a fishing trip. Although I had studied a map of the lake I was going to be fishing, I found it a bit intimidating to find my way around once I was on the water. The creeks and landmarks that appeared so visible on the map, where not nearly defined and easy to find when puttin' around on the water. I'm sure that this happens to almost everyone that goes boating at some time or another......