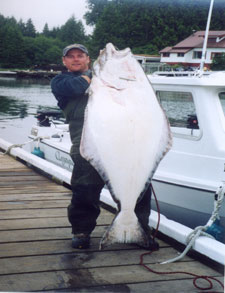 Jay is the owner and head guide of Clayoquot Ventures Guide Service, based in Tofino, B.C., on Vancouver Island's rugged and beautiful West Coast.
Using over 20 years of experience on West Coast waters, Jay outfits clients from around the world, in and around the pristine waters of Clayoquot Sound. Offering unique excursions into the remote freshwater lakes and streams of his area, Jay promotes sustainable catch and release for true Native Steelhead, Trophy Class Rainbow Trout and Cutthroat Trout. Along with his fleet of experienced local guides, Jay's Clayoquot Ventures show their guests the exhilaration of catching Powerful Salmon, Halibut and various Bottom fish from the marine waters around Tofino. Catering to the discerning Fly Angler, through Fresh and Saltwater guided excursions, as well as their full service Fly & Tackle, Clayoquot Ventures can outfit all.

Jay values his time with his son Ben, daughter Jenna, and fiancé Lorrie, as well as working on their new Guest House in Tofino. He also enjoys writing about, and photographing some of the great fishing adventures available in his area. Jay is continually exploring more pristine areas to share with his guests.
For more information on Jay Mohl,
visit his website or email him at