| Buying | Cooking | Freezing | Microwave | Recipes | Storing | Tips |


To submit a Bass recipe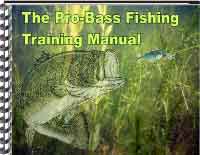 The Pro-Bass Fishing Training Manual is the Insiders Guide To Bass Fishing Tips & Techniques Known to a Select Group of Highly Effective Bass Fisherman.
Learn these 6 secrets (and more!) that all pro bass fisherman use to out fish their competitors.
How the Pros scout for Bass and map productive locations that produce fish.
How the Pros use different tactics for each season to allow them to fish all season long.
How the Pros understand Bass behavior and how it relates to the environment which leads to better strikes.
How the Pros adapt and fish the changing conditions.
How the Pros establish a working pattern to use in specific situations.
How the Pros know when and how to use each type and color of lure for the best results.
Get Your Pro-Bass Fishing Training Manual plus 6 Amazing Bonuses now!!
---
1 (5 lb.) bass or equivalent
1 lg Onion, chopped
1 Bell pepper, chopped
1/2 Stick margarine
2 cn Tomato sauce
1 cn Whole tomatoes juice of 1 lemon
1 c Cooking wine
1/2 c Green onions and parsley dash Tabasco sauce salt, pepper, garlic powder to taste
Sprinkle fish with lemon juice and season well, ahead of time, preferably overnight. Wilt onions, and bell pepper in margarine. Add tomato sauce and whole tomatoes and cook over medium heat for 45 minutes in uncovered pot. Add 2 cups cold water and seasoning to taste along with dash of Tabasco. Cook for 25 minutes over medium heat. Add wine and pour mixture over fish you have placed in a baking dish. Bake in 325 degree oven for 40 minutes. Baste several times. Sprinkle with parsley and onion tops and serve, garnishing with slices of lemon. Serves 6.
Top
---
salt
pepper
vegetable oil
2cups flour
1 cup corn meal
1 ziploc freezer bag
milk
8 fillets
Combine salt, pepper (as much or as little as you like) flour, and corn meal in the ziploc bag. Shake well. Place fillets in a bowl full of milk. Let sit for 1 to 2 minutes. Place fillets one at a time in ziploc and shake well. Place 2 fillets in a frying pan with the vegetable oil, and fry until golden brown. Serve and enjoy.
Makes 4 servings.
Top

---
1 sm ripe avocado coarsely chopped
1/4 c skim milk
1 tb lime juice
1 clove garlic minced
1 ds hot sauce
2 tb lemon juice
1 tb light soy sauce
1 ts lemon rind grated
1 ts dijon mustard
16 oz bass fillets
1/3 c fine dry bread crumbs
1 vegetable cooking spray
Combine the first 5 ingredients in a blender; cover and process until smooth. Set mixture aside. Combine lemon juice and next 3 ingredients in a shallow dish, dip fillets in lemon juice mixture, and dredge in bread crumbs. Place on a baking sheet coated with cooking spray. Bake at 450oF for 7 minutes; turn fillets over, and bake an additional 7 minutes or until fish flakes easily when tested with a fork. Transfer fillets to a serving platter, and top with avocado sauce. Makes 4 servings.
Top
---
1 cucumber
1/4 ts salt, sugar, and wine vinegar
1 c sour cream (or 1 part yogurt and1 part sour cream)
2 tb minced fresh dill or (2 to 3) watercress leaves
6 bass fillets 6 to 8 ounces each poached as directed below
Neatly dicing the cucumber:
Peel the cucumber and halve it lengthwise; scoop out the seeds with a teaspoon. Cut the halves into quarters and the quarters into crosswise pieces 2 inches long. Finally cut the quarters into matchstick julienne, stack the julienne, and cut into dice.
The sauce:
Toss the cucumber in a bowl with the salt, sugar, and vinegar. Let stand 5 minutes or so, then fold in the sour cream. Season carefully to taste, and fold in the dill or watercress.
The fish:
Cook fish directly in salted boiling water OR wrap tightly in greased heavy-duty aluminum foil with chopped onion, celery, salt and pepper; place in rapidly boiling water. Cover pan, return to boil, then reduce heat to simmer 5-7 minutes cooking time per cm of thickness (10 minutes per inch) for fresh fish and 10-12 minutes cooking time per cm of thickness (20 minutes per inch) for frozen fish. To poach smoked fillets, cover with cold milk flavored with butter, bay leaf, pepper; simmer.
-Use fresh or frozen fish
-Use 2ml of salt per L of water (1/4 tsp per quart) for fish

To serve hot:
Remove and drain the fillets; arrange on hot plates or a platter. Either decorate with sprigs of fresh dill or parsley and pass the sauce separately, or spoon the cucumber sauce decoratively over the fish.
To serve cold:
Let the fish remain in its poaching liquid at least 20 minutes, to pick up flavor. Remove, drain, and chill. Serve on a bed of greens, and decorate with the sauce.
Makes 6 servings.
Ahead-of-time note: May be completed hours in advance; cover and
refrigerate.
Top

---
6 fillets bass (1/2 to 3/4 thick)
1/4 ts pepper
1 paprika
1/4 c chopped onion
1/4 c butter
2 tb all-purpose flour
2 c beer
1 tb brown sugar
2 whole cloves
1 tb lemon juice

Sprinkle fish fillets with 1 teaspoon salt, the pepper, and some paprika. In a skillet, cook onion in butter till tender. Stir in flour; cook and stir till brown. Gradually stir in the beer. Cook and stir till the mixture bubbles. Stir in the sugar and cloves. Add fish fillets to sauce. Cover and cook for 10 to 15 minutes over low heat till fish flakes with a fork. Remove fish to a platter. Stir lemon juice into sauce in the skillet. Serve sauce over fish with rice, if desired. Makes 6 servings.
Top
---
2 lbs. bass (cooked)
1 lb. hash browns (thawed)
1/2 cup green pepper (chopped)
1/2 onion (chopped)
1/2 lb. bacon (cooked, crumbled) saving grease
Lemon pepper
Chili powder
Garlic powder
Salt and pepper to taste
Take oil from bacon, put into sauce pan. Sautee onion and green pepper. Set aside.
Add hash browns, fry till slightly browned. Add lemon pepper, chili powder, garlic powder, salt and pepper, and fish.
Top
---
4 8oz. boneless bass fillets
1 large onion (sliced thinly and separated into rings)
¼ cup butter or margarine
2 teaspoons Worcestershire sauce
1 Tablespoon lemon pepper
2 lemons
½ teaspoon cayenne red pepper
Preheat oven to 450 degrees. Dip bass fillets into melted butter and place on non-stick broiler pan. Sprinkle fish evenly with lemon pepper and cayenne pepper. Place onion rings on the fillets and then sprinkle with Worcestershire sauce. Bake for 8 minutes on center oven rack, then turn on broiler at 500 degrees and allow enough time to brown
the fish and onions (3 to 6 minutes). Remove and allow to cool for 3 minutes. Squeeze lemon over fish and serve. Yield: 4 servings
Top

---
1/2 c Bisquick
1/4 c Milk
1 Egg
1 c Cornmeal
2 ts Cajun seasoning
1/4 ts Salt
1 1/2 lb bass fillets
Oil for frying
Whisk together the Bisquick, milk and egg in a medium bowl. Mix the cornmeal, cajun seasoning and salt in shallow dish. Dip the fillets into the wet batter first, then dredge in the cornmeal mixture. Fry the fillets in hot oil until golden-brown, turning once. Drain on
paper towels and serve. Ranch dressing makes a great dipping sauce.
Makes 1 serving.
Top
---
1/2 c Quick or old fashioned oatmeal
1 c Milk
1/2 c Cornmeal
1 Egg
1 ts Baking powder
1/2 ts Dill weed
Salt to taste
1 lb Bass fillet
1/2 c Vegetable oil
Place oatmeal in a blender or food processor and process about 60 seconds. Combine oatmeal and next 5 ingredients in a bowl. Season with salt to taste and mix well. Dip fish into batter, coating thoroughly. Fry in 1/2-inch deep oil at 375 degrees about 2 minutes per side or until crisp and golden-brown, turning once. Drain on absorbent paper.
Makes 1 serving.
Top

---
1 1/2 lb Smallmouth bass fillets
1/4 ts Salt
1/8 ts Freshly-ground black pepper
1/2 c Flour
2 tb Butter or margarine
1 c Sliced fresh mushrooms or more
1/4 c Green onions
2 tb Dry white wine
1 tb Lemon juice
Place the flour on a plate. Sprinkle fillets with salt and pepper, then dredge lightly in flour.
Melt about 2 tablespoons butter or margarine over medium heat. Fry the fillets until golden-brown on each side and remove to a plate, keeping them warm. If necessary add more butter or margarine to the skillet and add mushrooms and green onions. Cook them for about 3 minutes then stir in the wine and lemon juice. Pour this mixture over the fish and serve. Makes 1 serving.
Top

---
3 Tablespoons vermouth
1 onion, chopped
1/4 green pepper, chopped
2 Tablespoons chopped parsley
3 medium tomatoes, cut in pieces
1/2 cup tomato juice
1/2 teaspoon basil
1/8 teaspoon pepper
1 pound of fish fillets (sea bass, snapper, or perch)

Heat vermouth in large frying pan and cook onions 2 to 3 minutes. Add rest of ingredients except fish. Simmer until tomatoes and peppers are soft, or about 10 minutes. Add fish and simmer until fish flakes. Great low calorie meal!
Yield: 4 servings.
Top
---
Grilled Bass with Mango-Basil Relish
2 mangoes, pitted, peeled and chopped
1/2 red bell pepper, seeded and chopped
1/2 cup orange juice
1/4 cup lime juice
2 tablespoons chopped fresh basil
2 pounds bass fillets, rinsed and patted dry
1 tablespoon vegetable oil

Preheat grill to medium-hot. Mix together mangoes, bell pepper, orange juice, lime juice and basil; set aside.Brush fillets lightly with oil. Place on grill and cook, turning once, until done, 3 to 6 minutes per side. Remove from grill and serve with relish. Season to taste. Serving Size: 8
Top
---
Mexican Bass with Red Salsa and Olives
1 1/2 pounds bass fillets, rinsed and patted dry
1 can 6-oz. tomato paste
6 tablespoons water
1/4 cup chopped peeled onion
2 teaspoons crushed garlic
1 teaspoon ground cumin
1/2 teaspoon minced red chile pepper*
1/2 teaspoon chili powder
1/2 cup black olives, chopped
1 lime, sliced

Place fish in a microwave-safe baking dish. In a food processor or blender, combine tomato paste, water, onion, garlic, cumin, chile pepper and chili powder; purée. Spoon purée over fish. Top with olives. Cover and microwave on MEDIUM for 12 to 15 minutes or until fish flakes easily. Serve with lime slices.
* Capsaicin is the ingredient in chiles that causes the burning sensation associated with fresh peppers. It's a good idea to use rubber gloves when handling fresh chiles. (Disposable surgical gloves, available at most drugstores, work best for this.) If you choose not to use gloves, be extremely careful not to touch any part of your body, especially your eyes. After you've finished handling the chiles, wash your knife and cutting board with hot soapy water to ensure that there is no carry-over to other foods that may come in contact with the peppers. Serving Size: 4
Top

---
1/3 cup Dijon mustard or prepared mustard
1/4 cup water plus 1 tablespoon
1 teaspoon lemon juice
1 teaspoon Worcestershire sauce
1/8 teaspoon cayenne pepper
1 1/2 cups seasoned coating mix
2 1/4 pounds bass fillets cut in 1 1/2" pieces
canola oil
In small mixing bowl, combine mustard, water, juice, Worcestershire sauce and cayenne.
Place coating mix in shallow dish. Dip fish first in mustard mixture and then dredge in coating mix to coat. In 10-inch skillet, heat 1/2 inch oil over medium heat. Add fish. Fry three to four minutes or until golden brown. Turn once. Drain on plate linew with a paper towel.
Top

---
Pan Fried Bass with Maitre D' Hotel Sauce
MAITRE D' HOTEL SAUCE:
1/2 Clove garlic, smashed
1/4 c Butter
1/2 ts Salt
1 tb Lemon juice
1/8 ts Pepper
1 tb Finely minced parsley
THE FISH:
1/4 c Yellow cornmeal
4 1-lb. bass, dressed and
And skinned
1/4 c Flour
4 tb Butter
Salt and fresh pepper
This recipe includes a very simple sauce that enhances sauteed, broiled or baked fish. It can be made in camp if you brought parsley and usually impresses any old "fried fish angler." Make the sauce first. In a bowl set the butter out to soften. Then cream it with a fork and then a spoon until it is light and fluffy. Work in the salt and pepper. Mix the smashed garlic and the lemon juice, then work this liquid into the butter. Take a bit of time to do this. Mix in the parsley and serve in a gravy boat with a spoon. Pan fry the bass remembering to brown the fish on both sides but not to over cook. Serve hot on hot plates and pass the sauce. Makes 4 servings.
Top
---
1 Lemon cut into 6 wedges
1 lb Bass fillets cut into 4 serving-size pieces
2 tb Flour
1/4 ts Paprika
1 tb Olive or salad oil
Salt to taste
Freshly-ground black pepper to taste

LIGHT AND LEMONY DILL "BUTTER"
1/3 c Light margarine softened
1 tb Finely-chopped green onion
1/2 ts Dried dill weed
Grated peel of 1/2 lemon
1/8 ts White pepper
Squeeze juice of 2 lemon wedges over both sides of bass fillets. Let stand 5 minutes. Lightly pat dry with paper toweling. On plate combine flour and paprika. Dip fillets in flour to coat lightly. In large non-stick skillet sprayed with no stick cooking spray, heat oil. Saute fish over medium-high heat for 3 to 4 minutes on each side, or until fish is opaque and just flakes easily with a fork. Salt and pepper to taste. In small bowl, combine all Light And Lemony Dill "Butter" ingredients. Makes about 1/3 cup. Serve 1 to 2 teaspoons over each serving of bass fillets or garnish each serving with remaining lemon wedges, if desired. Makes 4 servings.
Top

---
Sassy Southern Crumb-Coat Bass
2 (2-lb) bass or similar fish
1 c milk
1/2 c all-purpose flour
1/2 c white; yellow or blue cornmeal
1/4 c finely minced green onions include some tops
1/2 ts kosher or sea salt
1/2 ts pequin quebrado cayenne pepper
1 lemon cut in 4 to 6 wedges
1 tb minced parsley
1 c unsalted butter (up to)
6 sprigs parsley
Cut fish in chunks or fillets. Rinse well, then soak in salted water 30 minutes. Drain & rinse. Pour milk into large, shallow bowl & add fish. In another large, shallow bowl, combine flour, cornmeal, green onions, salt and pequin or cayenne. Dust center edge of each lemon wedge with minced parsley; set lemon wedges aside & add any remaining minced parsley to coating mixture. Melt butter in large, deep, heavy skillet. Dip each piece of fish into coating, being sure to crush coating into fish for maximum flavor. Cook fish until golden on all sides, turning as needed. Drain on paper towels. Serve hot, garnish each serving with a parsley-edged lemon wedge & a parsley sprig.
Makes 4 to 6 servings.
Top

---
2 lb bass fillets
1/2 c butter melted
1 tb lemon juice
1/4 ts dried parsley flakes
1 tb sesame seed
Lightly grease the unheated rack of the broiler pan, arrange the fillets
atop the rack. In a bowl, combine melted butter, lemon juice, and parsley. Brush
fillets with mixture. Broil fillets 4 inches from heat for 4 minutes. Turn fillets and brush with more butter mixture. Broil for about 5 minutes more or till the fish flakes with a fork. Sprinkle with sesame seed. Makes 4 to 6 servings.
Top
---
1/2 pound smallmouth bass, filleted
5 tablespoons butter
Salt and pepper
1/3 cup yellow cornmeal
1/3 cup flour
1 tablespoon vinegar
Parsley for garnish
Dredge the fillets in a mix of cornmeal, flour, salt and pepper. Sautee slowly in melted butter over medium heat until well browned. Turn; brown the other side. When the fish has turned opaque, remove to a warm platter and garnish with parsley. Stir the vinegar into the fat and crispies, heat and pour over the fish.
Top
---
Four to six bass fillets
Cornmeal
Salt and pepper
Mix cornmeal, salt and pepper in plastic bag. Shake to mix. Heat oil in deep cast iron pot (preferably over an outdoor fish cooker). Shake fish in cornmeal mixture and drop into hot oil. Fry until golden brown. Serve.
Top

---
2 lb bass
1 salt
2 tb butter
1 onion minced
2 tb parsley minced
6 mushrooms chopped
6 anchovies chopped
1/3 c breadcrumbs
10 sm shrimp cooked or
1 cooked fillet of flounder, sole, or halibut
1 egg slightly beaten
1 salt and pepper
1 lemon juice
2 sl bacon cut in strips for larding
1/2 c butter melted
1 onion sliced
2 tb parsley minced
1 white wine or fish stock
3/4 c sour cream
Remove the center bone but do not cut in half or behead. Wash, pat dry, sprinkle with salt and refrigerate 45 min. Preheat oven to 400. To prepare stuffing, melt butter in skillet and when bubbling saute onion, parsley and mushrooms 5 min. Mix in anchovies, breadcrumbs and shrimp or cooked fish. Toss and mix in beaten egg. Rince and dry fish, sprinkle inside with salt, pepper and lemon juice. Lard fish across back with bacon strips. Stuff the fish and truss with skewers or sew shut. Spread a little melted butter in a baking dish, add fish and top with onion slices and parsley. Pour the rest of the butter over the fish and vegetables. Bake 45 min basting frequently with wine or stock. Add sour cream to the pan not on the fish for the last 10 min. When fish is done remove trussing and serve on a heated platter garnished with the vegetables and covered with the sauce.
Makes 2 servings.
Top
---
Buying | Cooking | Freezing | Microwave | Recipes | Storing | Tips |

If you got to this page from a link and would like to view the rest of our site click here.